Gurtam recently celebrated our 20th birthday. As we congratulate everyone whose hard work makes our shared success possible, we're reaching out to our partners to get their impressions and thoughts.
In many cases, our partner companies have grown with us, so we're reminiscing together about the days when their company and ours could fit in a hotel elevator together. And as much as we've tried to keep pace with changing technology and client needs, we've also been part of a network of companies that has changed the market by demonstrating the potential of Wialon.
Here are three interviews with long-time Wialon partners, each giving a different perspective on our early days together, shared technical development, and the next steps on our journey.
Our requirements were met by default: Traklink
Traklink is the leading telematics service provider in Jordan and a pioneer in vehicle and asset tracking and fleet management. Traklink has an in-house development department to create solutions fully tailored to customer requirements. The company became the Wialon golden partner in 2015 and every next year confirmed this status entering the global Wialon partner ranking. Traklink also keeps impressing us with complex projects. The driver behavior monitoring system based on OBC tracking is one of the latest.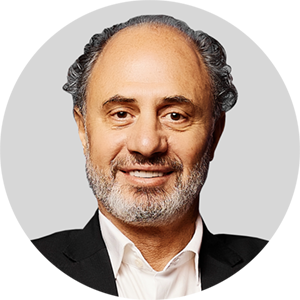 Sameer Obeid,
General Manager, Traklink
What were your first experiences working with Gurtam?
Traklink was looking for a new platform that could accommodate growing market demand and technology advancements. So, we met during GITEX 2013 in Dubai when Gurtam was sharing their booth with ATrack, the Taiwanese hardware manufacturer.
I was visiting CeBIT in 2011, in Hanover, Germany. They were showcasing Wialon Pro at that time, and I met this long-haired guy called Sasha (it was Aliaksandr Kuushynau, Head of Wialon) to talk about what Wialon and Traklink could do together. We exchanged features, but felt that the market and product weren't ready yet.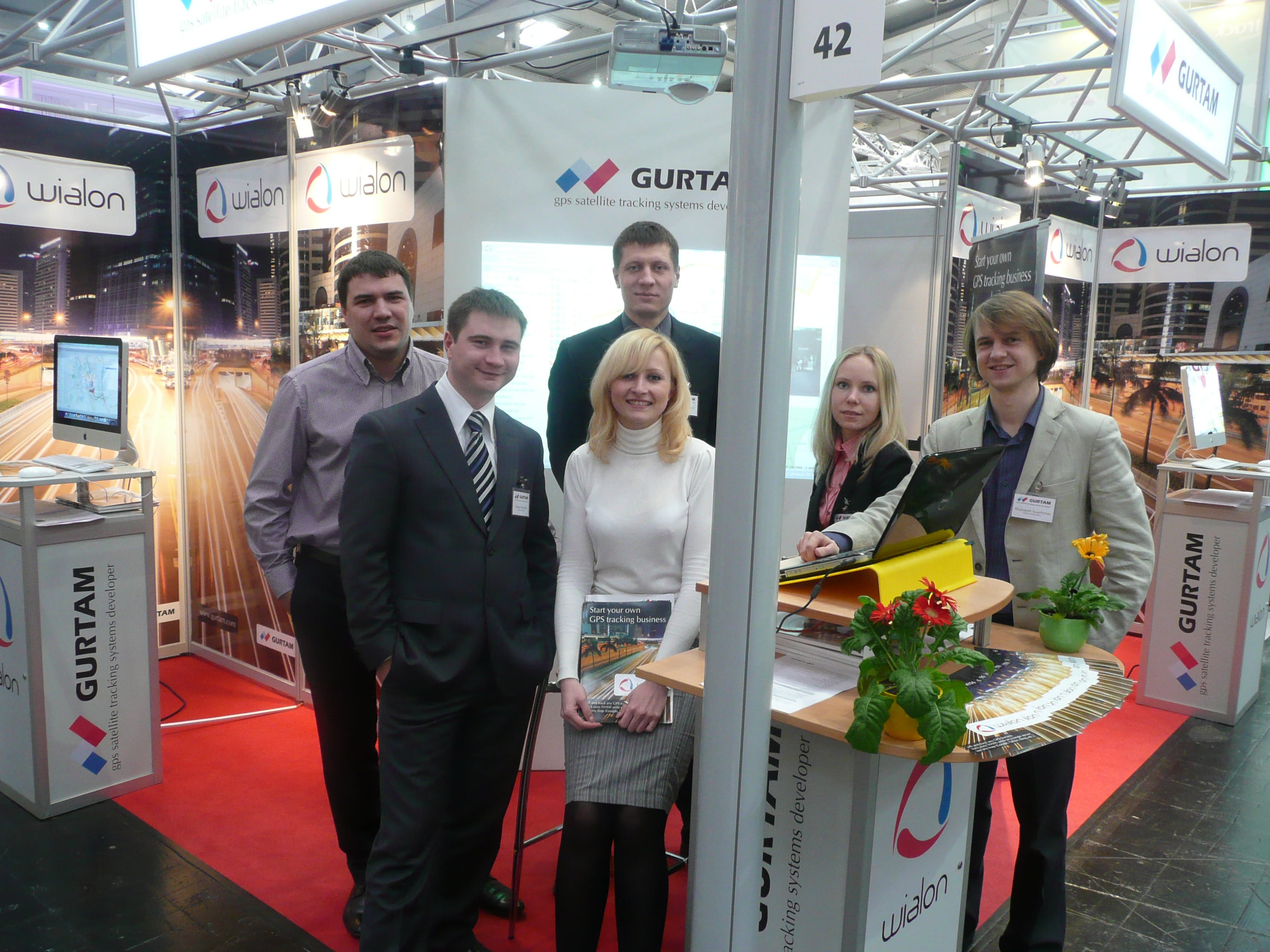 The Wialon team at the CeBIT 2011 exhibition
When the platform we used for migrations could no longer keep pace, Wialon was shortlisted again. We met at GITEX in 2013, where Gurtam was exhibiting again.
When we detailed our business and technical requirements, Wialon's representative told us, 'we advise you to wait for the new version of Wialon Local to be released, replacing Wialon Pro. In the new version, most of your requirements will be met by default.'
Wialon Local launched in April 2014. After examining the platform for another three months, we signed the contract in September 2014.
What did you find interesting, from a business or personal point of view, in this proposal?
I wanted to keep as much distance as possible between my company and competitors. And I understood that technology, the dynamics of the market, and client demands, are always moving. I needed someone who was exposed to other markets, to gain from their experience—whether it's a problem to avoid, or a problem that the other market has already solved so we can be prepared. Some of them may be similar to our economic situation and market size, so they can help us to be prepared for what could come in 6 months or in a year from now. We are technology followers in our market. We don't create from scratch.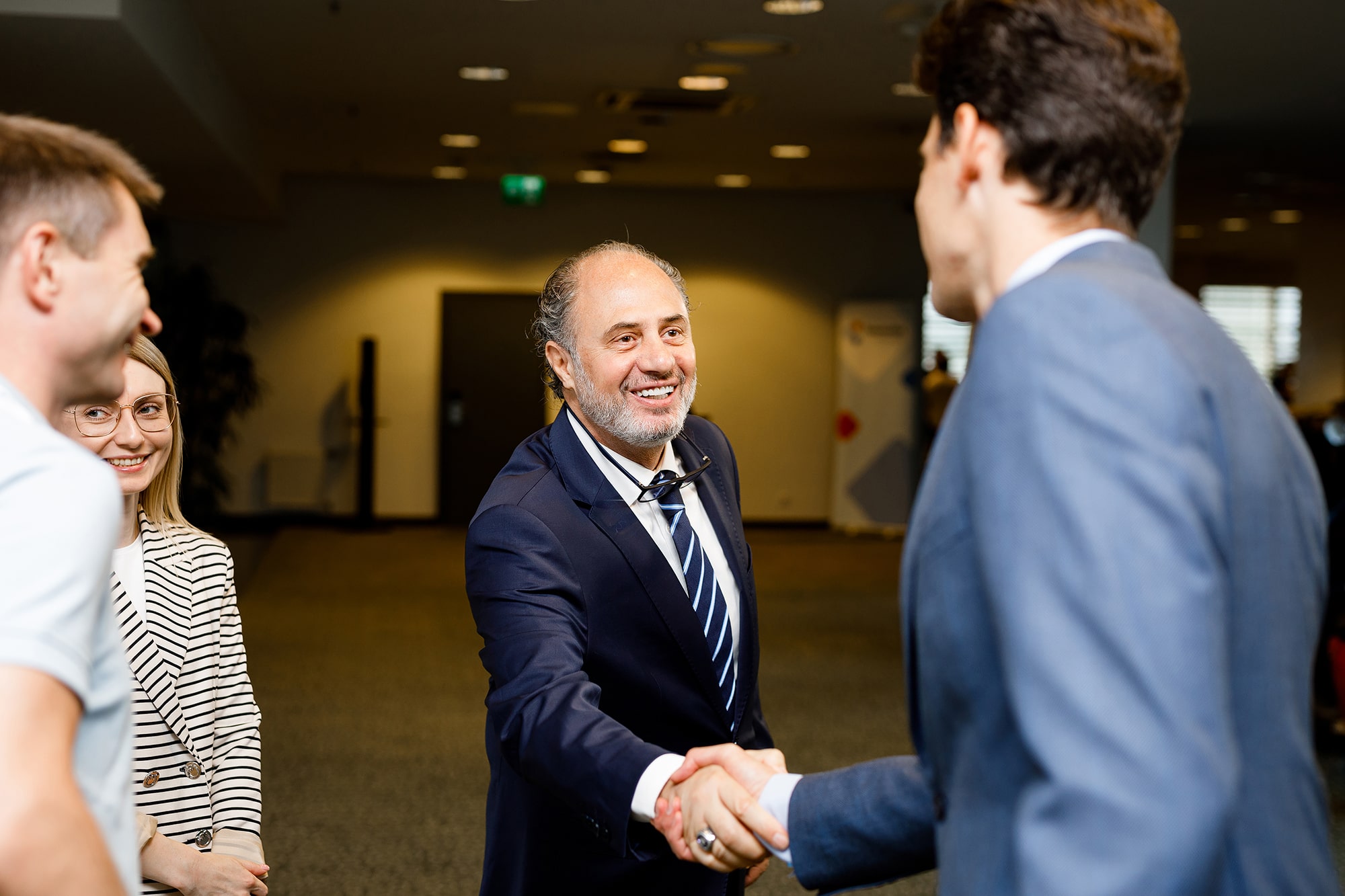 Sameer Obeid at the Telematics Vilnius 2022 partner conference
Do you remember your first Wialon-based project?
Our first use case was migration. We migrated around 8,000 contracts, vehicles, and assets straight away. But I can't remember the first project, exactly. There were so many! We managed to capitalize and built on early successes that meant we were very busy. The most striking and successful was Total Energies, and the service provider that decided to enter a strategic partnership with us as their telematics provider, Total Zein Electricity.
Comparing your first experience with Wialon and Wialon now, how has the product developed?
As a product it evolved to be among the top telematics and fleet management tools worldwide. They're continuously adding features and modules in response to partner feedback, and closely monitoring market needs. Along with competitor research, that's contributing to an improving market position. Gurtam is leveraging that to expand in every department and hire a different caliber of employees that, in turn, help to accommodate advancements, support and logistics, increasingly making them a worldwide player in this domain.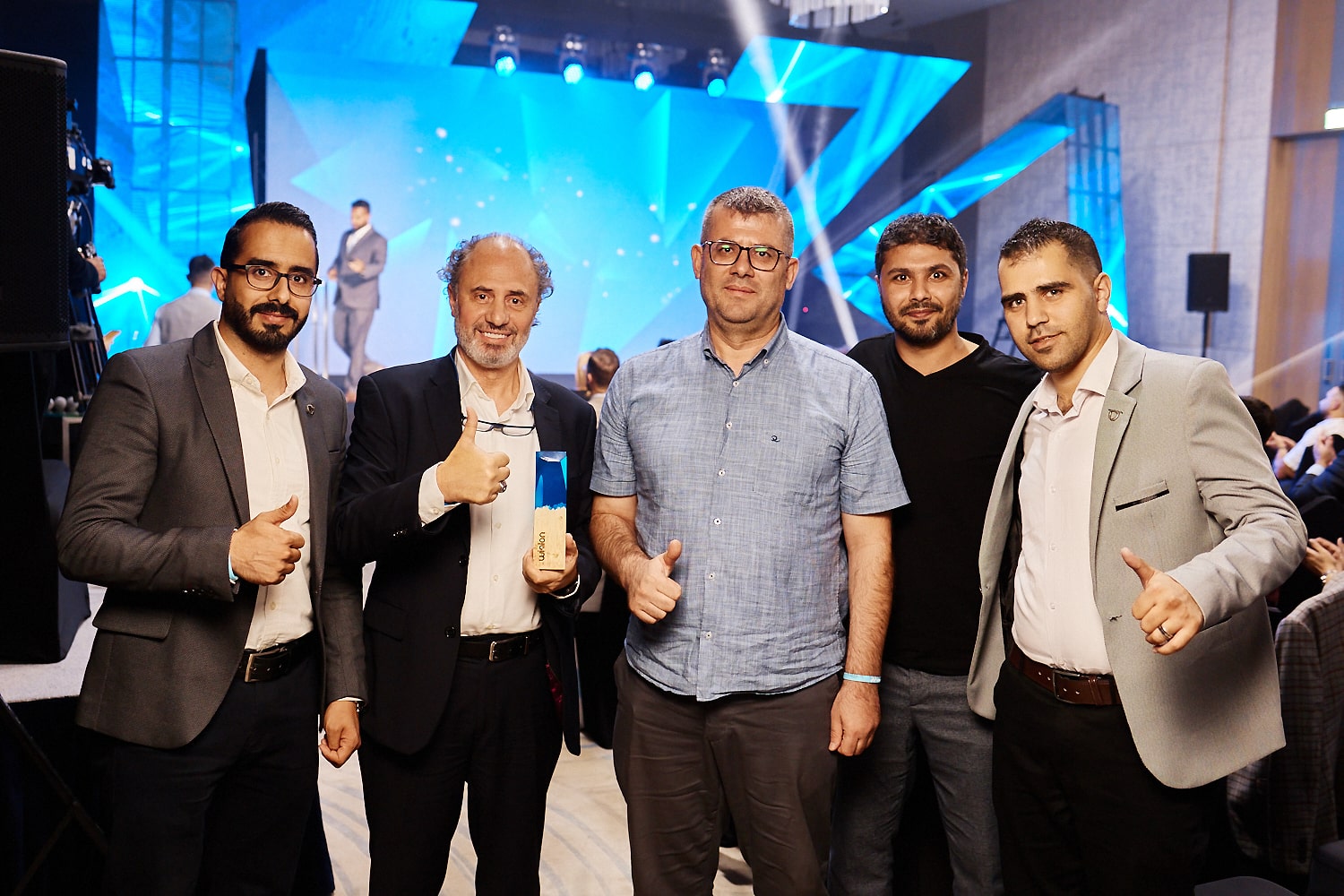 The Traklink team at the IoT project of the year 2022 award ceremony
Yes, we've built some strong business relationships, and friendship on the personal side as well. We are active. The two-phase migration put us in the Wialon partner rankings for two years in a row, making us a Golden partner. We were Gurtam's first partner company in a non-Russian speaking country, and kept that position two years in a row. When we exposed Gurtam to our market, it really helped both sides, I think. Traklink was buying more licenses than companies with years of experience in surrounding countries, giving us success stories to share with the community that capitalize on our experience. Together with the hard work we always try to do with our clients, that shows we are a good solid telematics service provider and we understand the market and its challenges.
What do you most appreciate in partnership with Gurtam?
A good solid platform, that's the first thing. Next, the understanding of what is needed for fleet management and telematics. They understand that the company and the platform need to keep moving. At events and gatherings, Gurtam always asks their customers what they would like to see in the platform. And every time there is something new, it is not comparable with the dedicated software available in the market. They are watching the market's demands; they are responding to the clients' requests.
Do you like the events Gurtam holds?
Of course, we do. The conferences and award ceremonies are our favorite. It's the community, interaction, networking, jokes, after-parties, small gatherings—the whole concept. It's a very positive atmosphere. Every time we see something new, and it's held in a more professional way, with a better set-up, stage, lighting, even at online gatherings.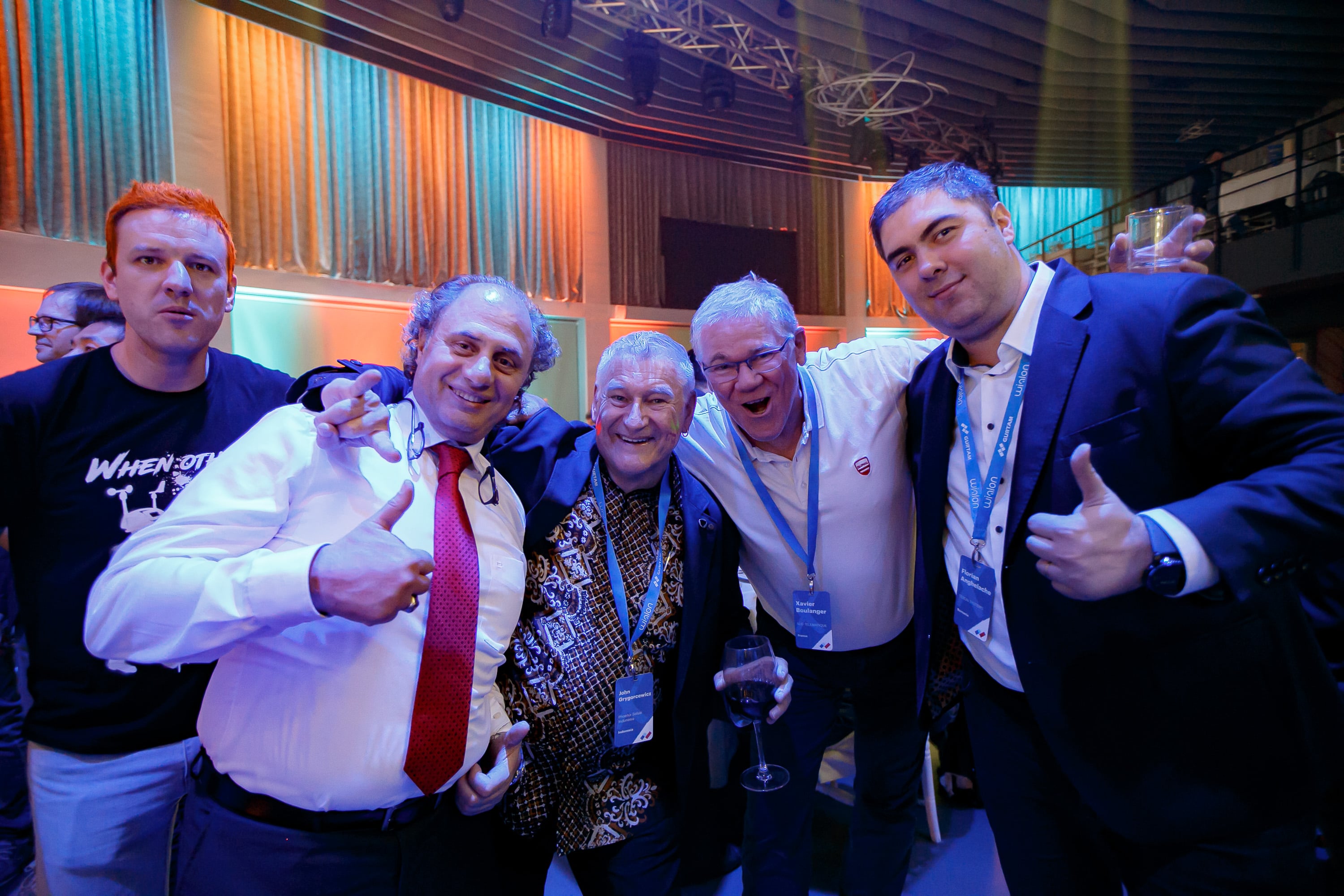 The Wialon events help build a stronger partner community
This is fun, but it also gives you a precious opportunity to connect and share ideas. You get to know the person behind the email, the real character of the person answering your call. With some people we communicate more on a personal level, with others on a professional one but with more personal interaction.
What message would you like to send to the Gurtam team?
My congratulations to Gurtam and the team on 20 successful years. I wish you the best of luck for two hundred more to come. You've always been and are a major player on the market and one of the major players in the world. I'd love to see you focus more on IoT and to deliver more solutions in that area.
---
We advise you to wait for the new version of Wialon Local to be released, in which most of your requirements will be met by default.
---
Partner support starts at airport security: KLOUDIP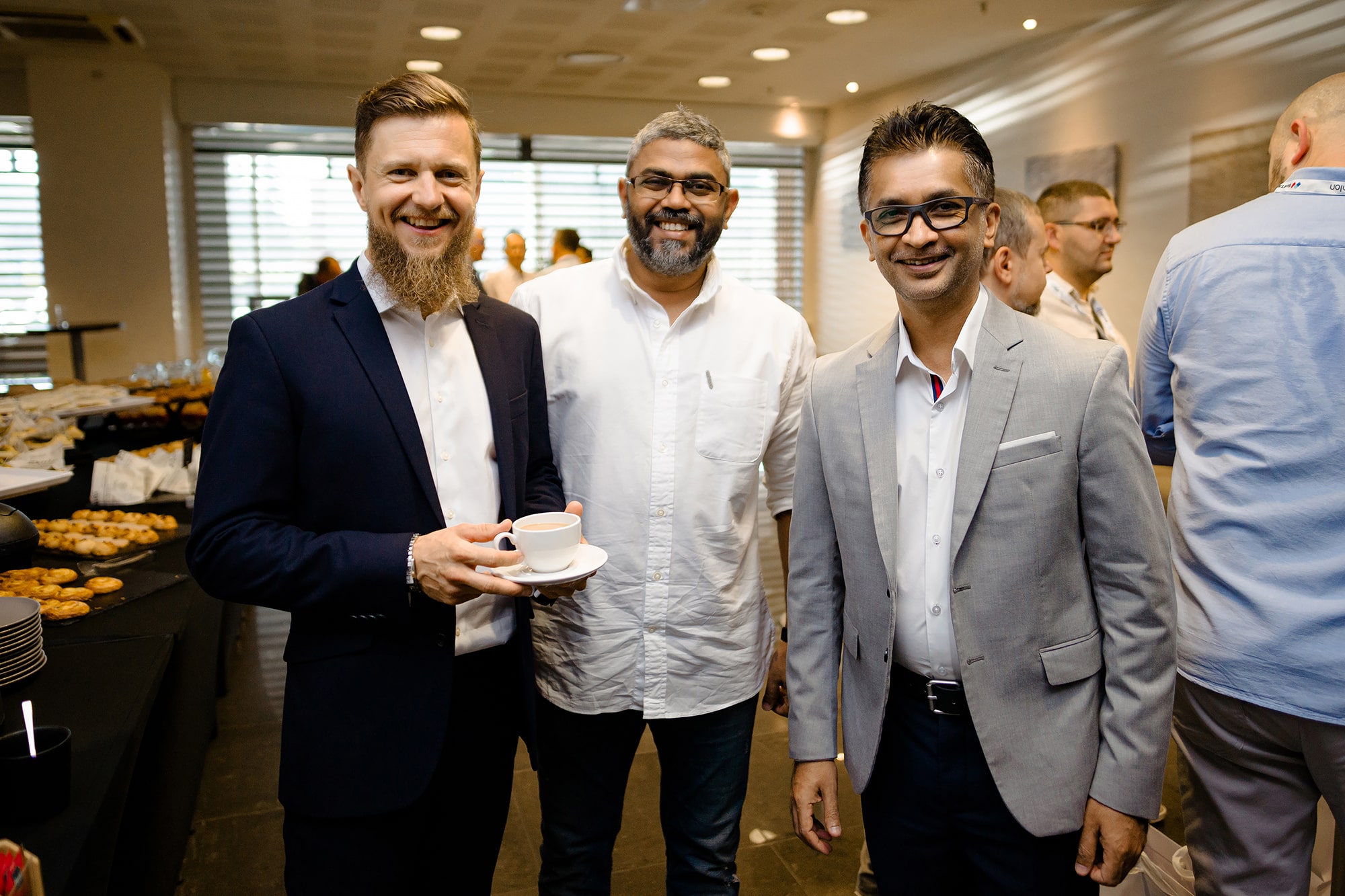 Aliaksandr Kuushynau, Head of Wialon, Yasintha Vithanage, CTO, and Sanjeeva Cooray, CEO, at KLOUDIP at Telematics Vilnius 2022
KLOUDIP is a telematics solutions developer and long-time Wialon partner from Sri Lanka. The company's tracking solutions allow their clients to save thousands of dollars every month. KLOUDIP develops projects for various purposes, from medical staff control to corporate transportation management.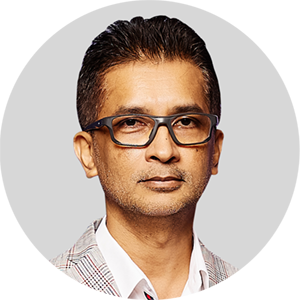 Sanjeeva Cooray
CEO, KLOUDIP
How many years have you been with Gurtam? How did your partnership start?
I was amazed when I looked back and realized we had our very first communication with Gurtam on 15th October 2013, and finalized our contract to use the Wialon platform by 31st October 2013. So Gurtam 20th anniversary is our ninth! Since we started vehicle telematics services in 2008, we have been looking for more comprehensive, more accurate and reliable solutions to fulfill the needs of our growing customer base.
If we were going to get significantly ahead of our competition, we knew that we needed to do something fabulous, something the others wouldn't think of. We searched the internet day and night, looking for something that we knew we'd recognize when we found it. When we saw Gurtram's logo on one of the hardware manufacturer's website, we all shared the gut feeling that this was it. We'd found what we'd been looking for.
We traveled for our first Gurtam conference in Minsk in 2014, our first visit to Moscow and Minsk. We traveled a day ahead of time, but when we landed in Moscow, we were escorted to a locked room and told to wait three days for a return flight to Colombo. Fortunately, we had internet access and contacted the Gurtam team, who advocated on our behalf to the Russian authorities. They also helped us keep calm and optimistic.
We finally managed to book an early-morning flight via Abu Dhabi and reached Minsk in time for the conference the following morning where we were warmly welcomed by Gurtam!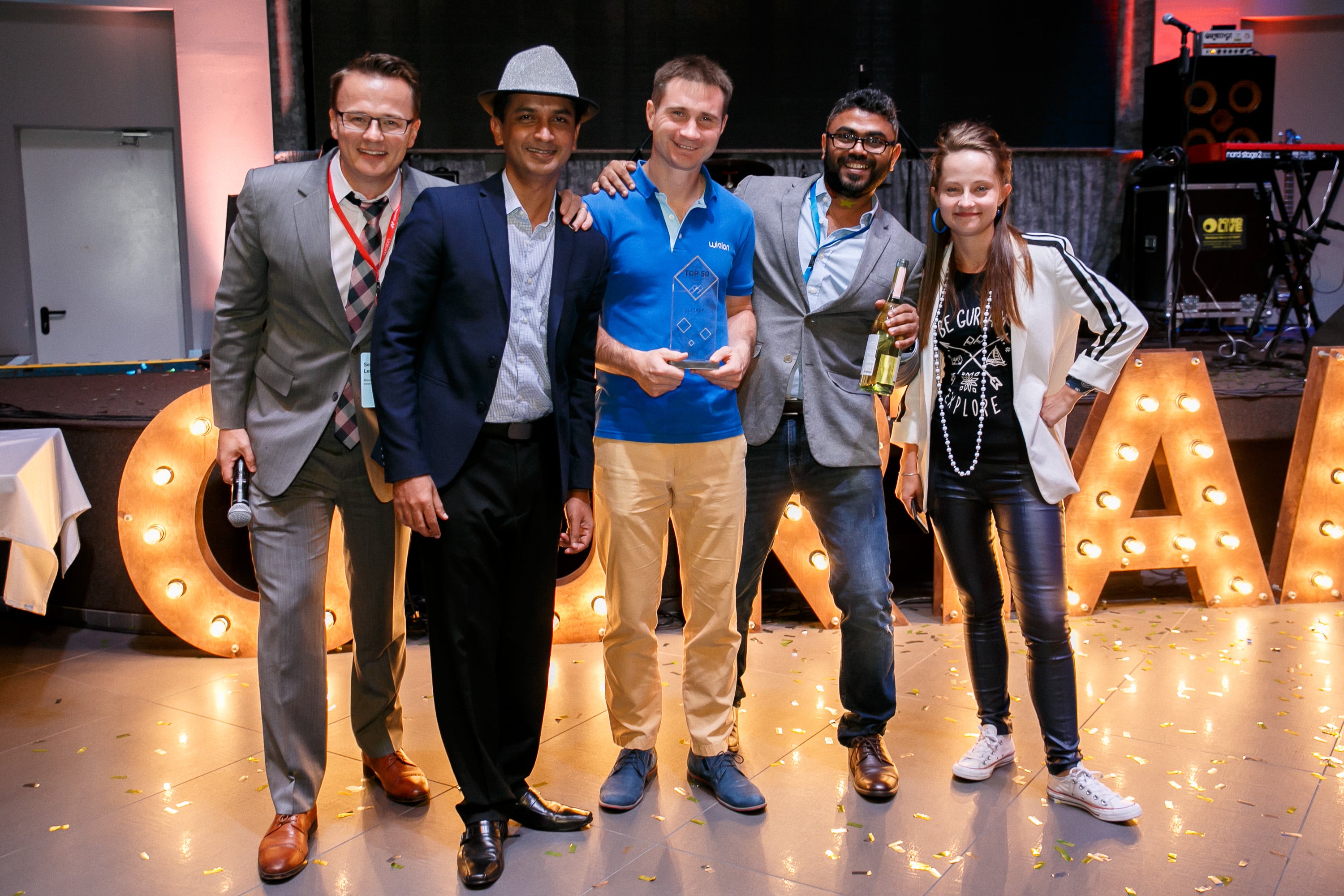 The KLOUDIP and Gurtam team at the gala party dedicated to the Telematics 2018 partner conference
Comparing your first experience with Wialon and the platform now, how has it developed?
That was a real introduction! Since then, we spent a lot of time building our relationship with Gurtam. Minsk became our second home; Gurtam became the global leader; we became trendsetters through the power of our partnership. One thing that never changed is the personal attention we received from the Gurtam team.
What would you wish Gurtam for the next two decades?
The industry has grown, but not the market—not up to its full potential. We hope Gurtam will drive the explosive growth the space needs!
---
One thing that never changed is the personal attention we received from the Gurtam team.
---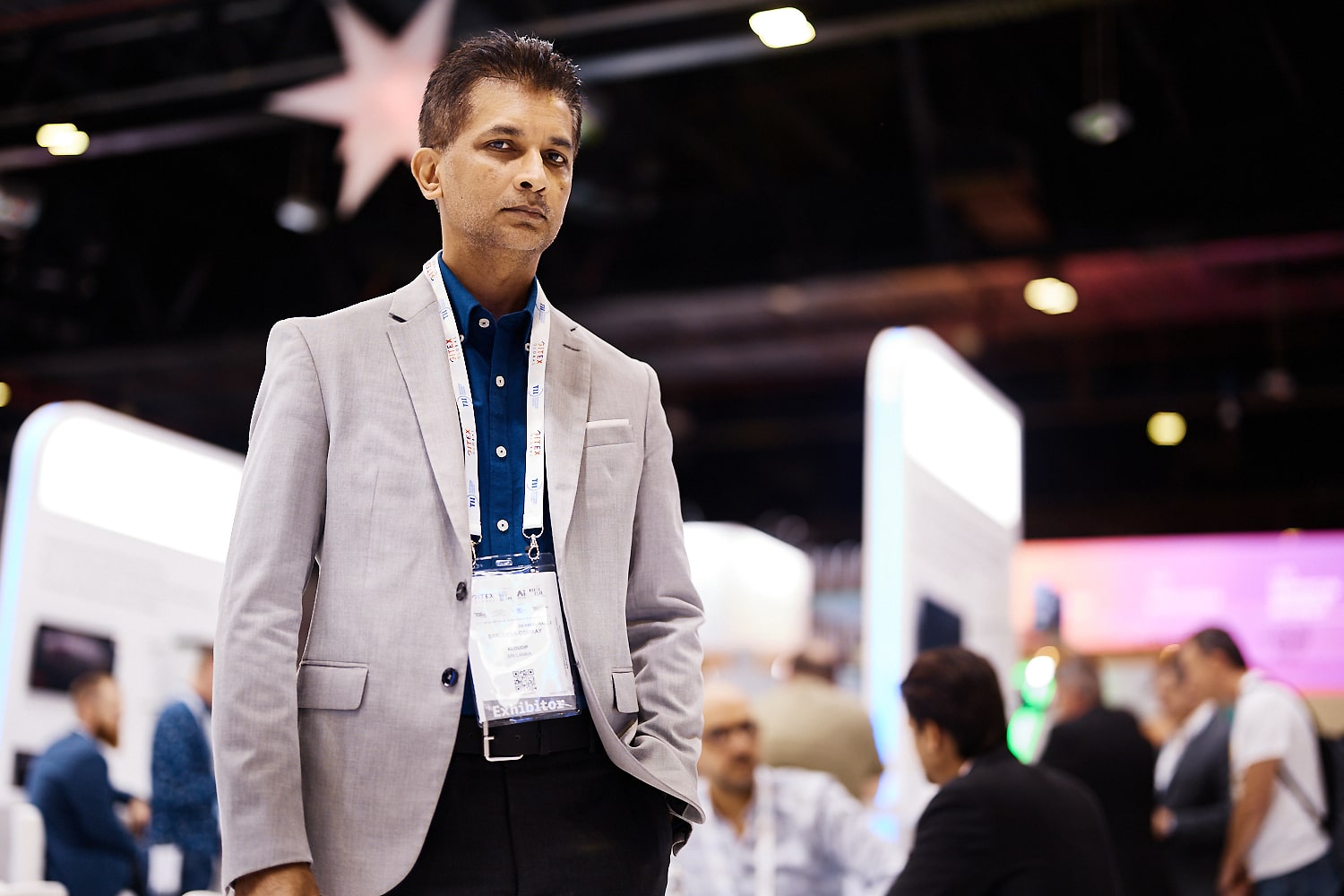 Sanjeeva Cooray at GITEX GLOBAL 2022
Technical skills and support, driving growth in tandem: Geoservice
Geoservice has been the Wialon partner since 2015. The company has implemented a number of outstanding projects that won in several nominations of the IoT project of the year contest for two years in a row, e.g., streamlining processes of a taxi fleet or creating a GPS/GLONASS control system for yacht racing competitions. Find more solutions by Geoservice on the marketplace.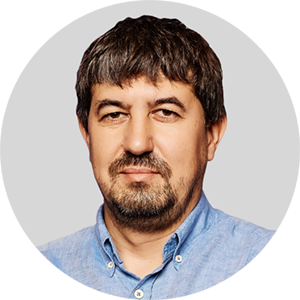 Evgeniy Maximov,
CEO, Geoservice
When did you start working with Gurtam?
We started working with Gurtam 10 years ago. In fact, we've worked together since the founding of our company. Someone from the Gurtam team came to me and drew a diagram on a piece of paper: here is Wialon Hosting, here is Wialon Pro. At first, it was unclear, but we began to delve deeper into it. At that time, our company had only three employees. We installed the AutoLink trackers, performing several installations a week to have enough money to pay for hosting and communication.
I remember the first time we went to the Gurtam headquarters, to Telematics 2018. The conference was very useful: we saw how others worked, got inspired and started making plans for the future. We decided that we would definitely present a report at the following conference. A year later, at TelematiX, we were on stage among the speakers. The same year, we took 36th place in the Wialon Top 50 Global ranking.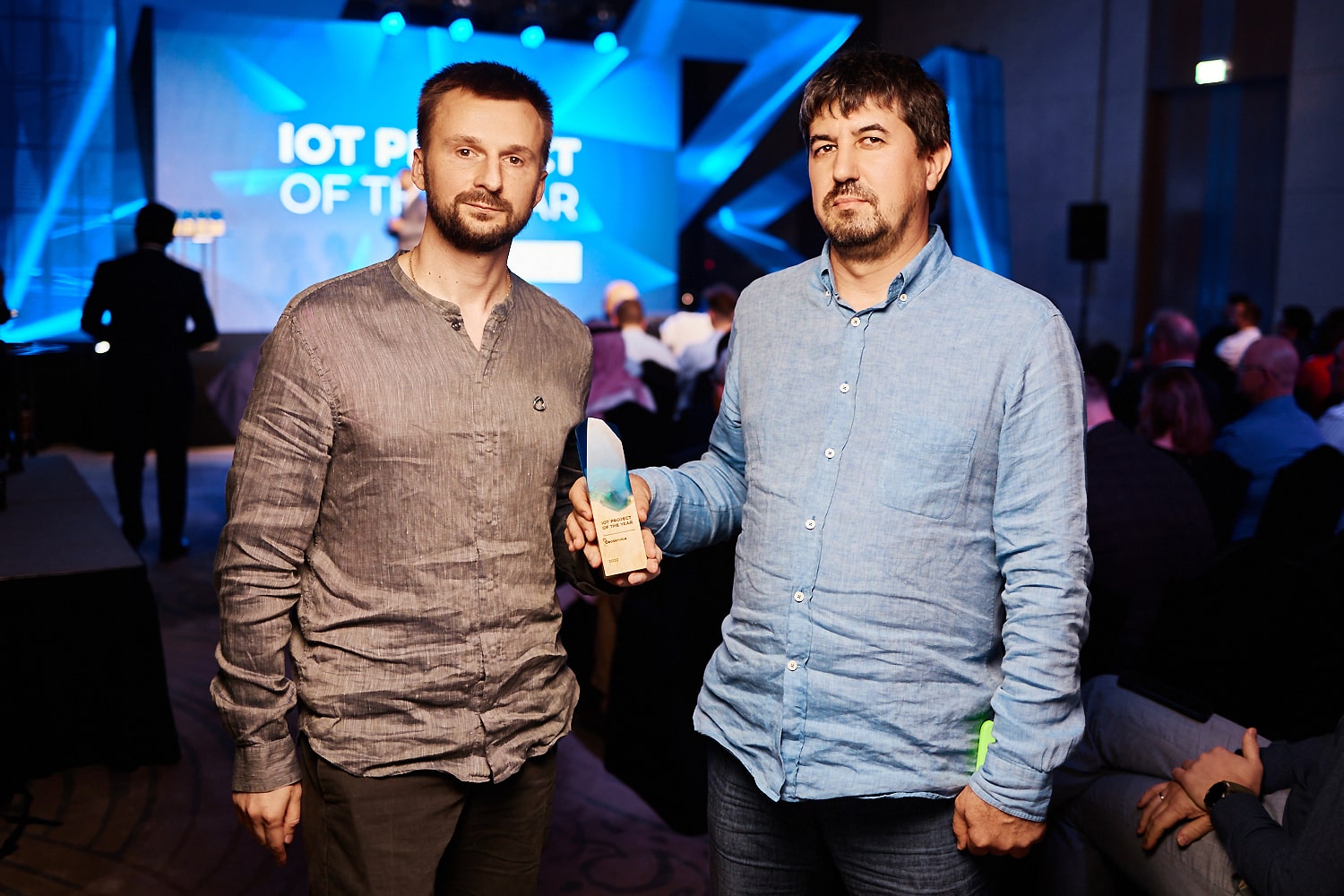 Evgeniy Maximov and Evgeniy Romanenko, Business Development Manager, Geoservice, with the IoT project of the year award
If you compare the Wialon you started working with to the company now, what has changed?
The product has reached a qualitatively new level. When we started, there was neither marketing support nor training materials. I remember preparing such documents from scratch using Microsoft Word. Now we see a completely different situation, including both technical support training for partners, and marketing support.
What has changed in the platform itself?
Previously, tasks were simpler, and Wialon met those requirements. Over time, the requirements for software became more and more complicated, and Wialon was developing in sync and even getting ahead. The company always anticipated what the product should be.
The most essential thing is automating routine tasks and shifting away from manual operations. There were new diagrams, the possibility of creating additional sensors, and the number of supported devices increased. The work was fundamentally changed when Gurtam added the calculator to reports.
Niche solutions, which had not existed before, were introduced. We always offer them to our clients. Logistics is chosen most often, NimBus next. Thanks to the pool of such ready-made solutions, we recently completed an integration in just four hours, although the project had been under discussion for two weeks.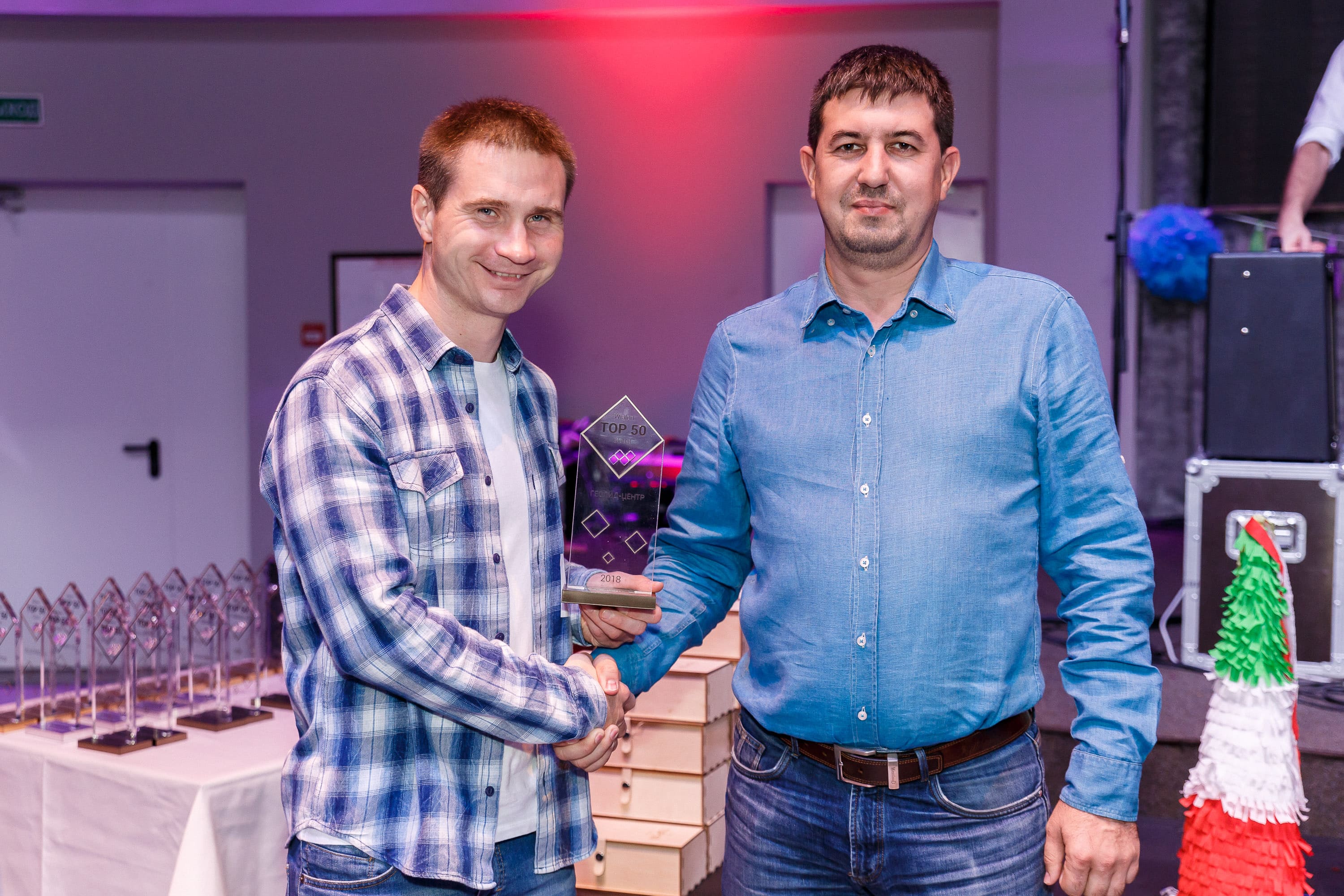 Evgeniy Maximov is getting the Wialon Top 50 award from Aliaksei Shchurko, CEO, Gurtam, at the Telematics 2018 partner conference
Gurtam has recently celebrated its 20th birthday. What would your birthday wish for the company be?
I'd like to wish them further development and reliable partnerships. It's great when something new appears—for example, partner accreditation, competitions, meetings. After each such event, you feel a burst of energy. We confirmed the status of an accredited partner, and immediately arranged a party to celebrate. I wish there were more such reasons for joy and pleasant communication. And I also want to note that we have never received any negative feedback from Gurtam. It is always something thoughtful, reasonable and promising.
---
Thanks to the pool of ready-made solutions, we recently completed an integration in just four hours.
---
The next 20 years
Gurtam started off working hard to build a network of mutually supportive partners, and we still see ourselves doing that in the future. It's been key to our success and the whole way our business works.
That often means we have partners who've been working with us for a decade or more, which is a long time in a fast-moving, tech-dominated marketplace like ours. That's one thing that's not going to change, even while everything else does.
We agree that there's a lot of potential still untapped out there, and we're looking forward to going after it, with partners old and new. See you there!