Gurtam spring looked like this: three months, ten exhibitions, and one mega-booth in Moscow. You can read about these events on our blog or social media, if you have a couple of minutes. But today we are going to tell you about Exposec, the largest Brazilian security event.
International Security Fair
Starring:
Sergei Leuchanka – Managing Director, Americas
Esteban Hunt – Head of Business Development, Latin America
Suellen Paz – Sales Manager
María Elisa Mota – Technical Account Manager
They headed for Exposec 2018 bearing in mind an ambitious task to reach each one of 45,000 exhibition visitors. Not an easy mission counting that another 800 companies showcased their new products and services in the segment of private and corporate security. Local competitors, such as Fulltime, Getrak, Systemsat, and Multiportal, couldn't be left out as well.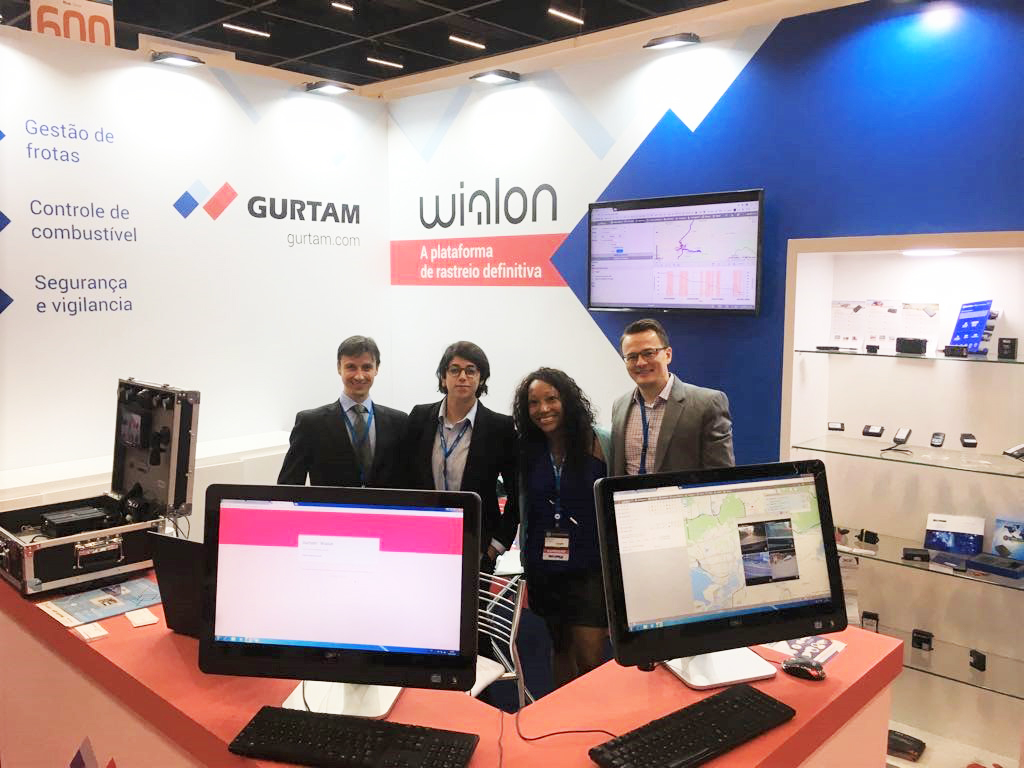 While being there we did our homework and collected some pieces of advice for those who intend to team up with Brazilian companies:
It's all about the price;
Do you sell equipment? Do it in installments;
If you spotted a client, start selling right away. Otherwise, they will be your competitor's client;
Learn Portuguese;
Be ready for bureaucracy.
With this list in view, we got started.
Not like everyone else
Taking into account the number of people that got through our booth, we had an impression that at least 90% of visitors have been there. And here is why.
The most burning issues of the region are cargo and vehicle thefts. Gurtam competitors focused mainly on them. And while they were offering basic tracking for stolen vehicle recovery, we were showing how to prevent thefts and device damage, track the vehicle without using GPS, and set up Wialon to create a customized security system.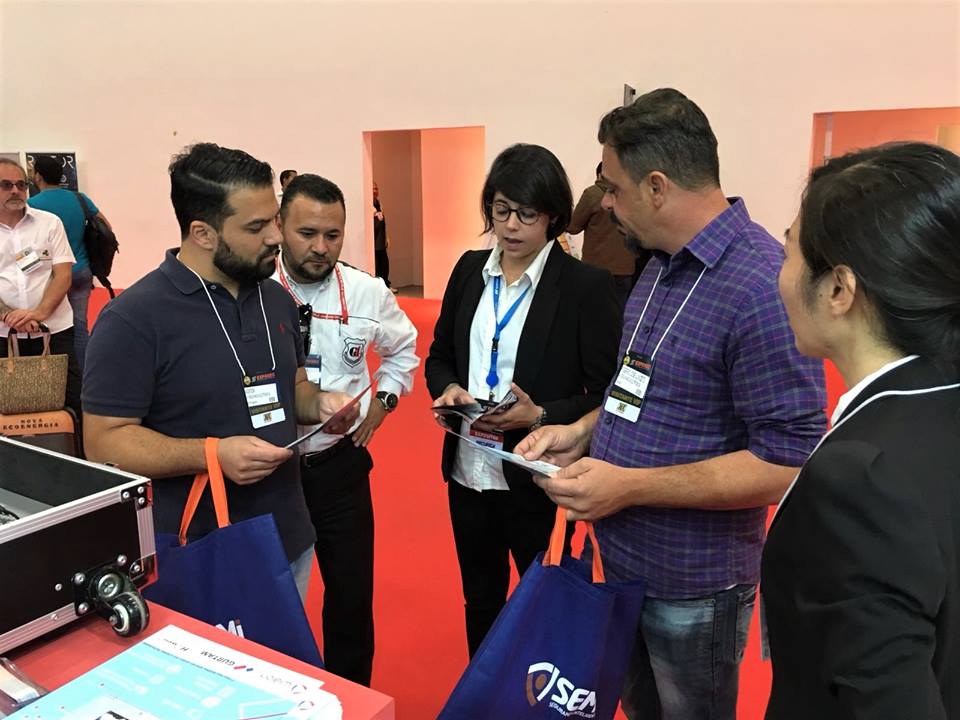 When our business rivalries make everything possible to provide the safety of the vehicle, we at the same time offer fuel control, Eco driving module, and video monitoring. Besides, the closest competitor integrated 130 devices while our platform works with 1,500.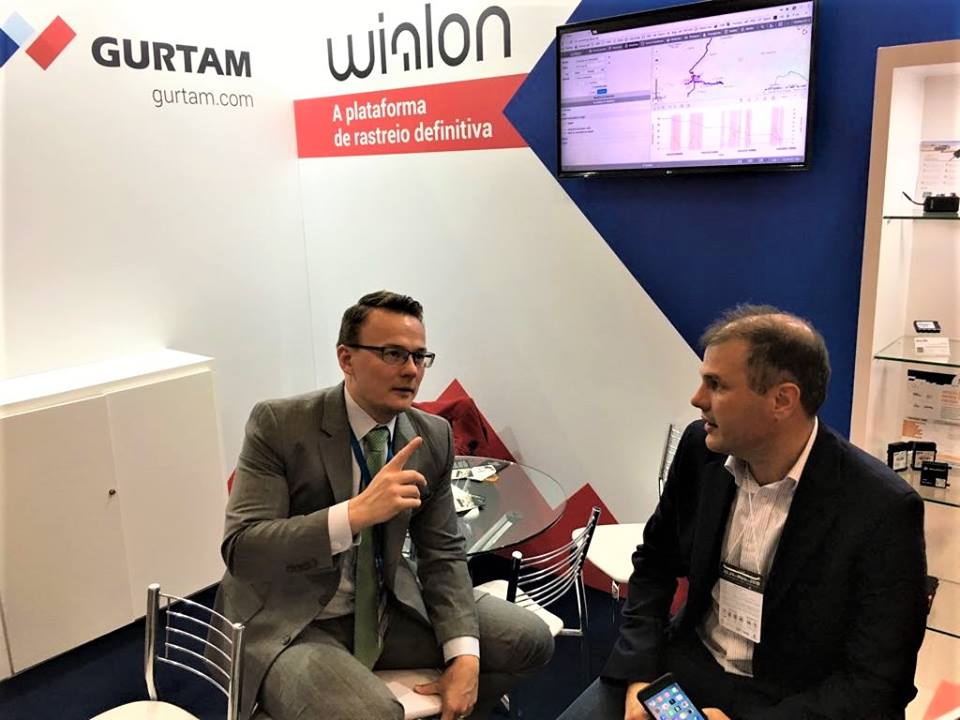 All these became possible only with the support from our partners that are not just integrators but the members of Gurtam community. We met Global Sale, IntelSat, CDN Chrono, Concrebase at the booth by the way. The latter told us about their solution for concrete mixers tracking which they sold for the exclusive use in Brazil only (write at marketing@gurtam.com to learn the details).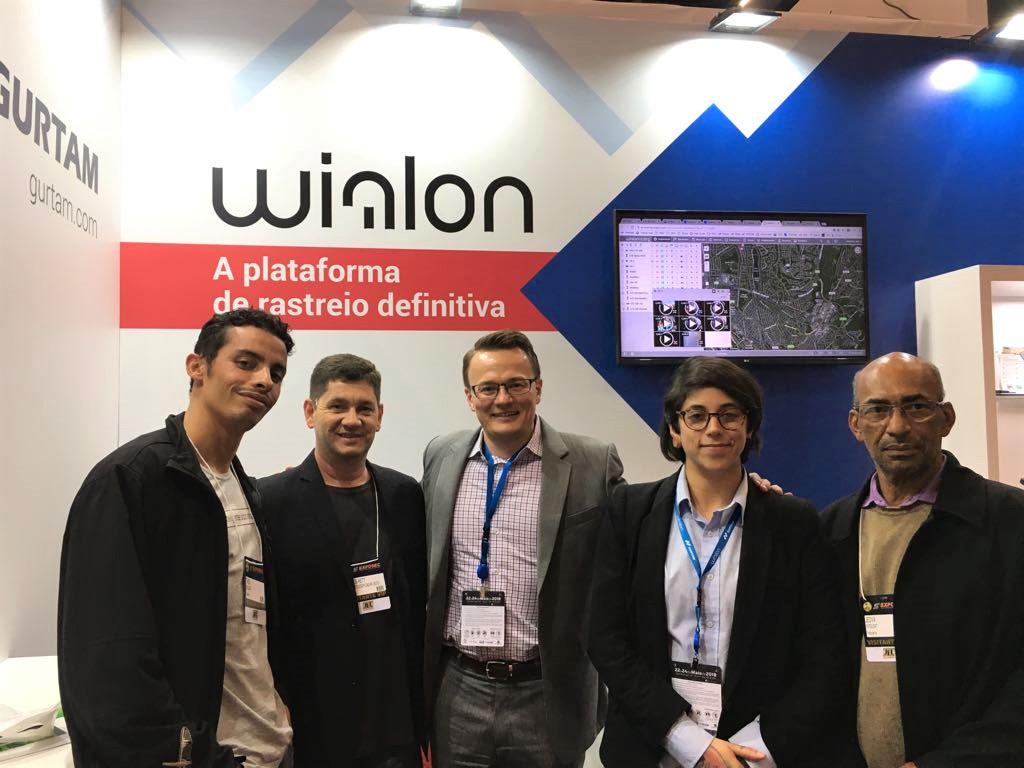 We anticipated the interest of hardware manufacturers, communication service providers, and even competitors that indeed joined us at our booth.
The guys from Suntech told us how to make the client pay, what future awaits all-in-one solutions, and shared the realities of the Brazilian market;
Omnicomm experience will come in handy when building up a dealer network in Brazil.
Last year, we attended Exposec as mere visitors. This year, we had our own booth. So, it won't be an exaggeration to say that each time we are getting more and more attention from the local market players and establish ourselves as a reliable partner.