Who is this for?
Offer LeaseControl to help companies proactively secure their lease deals with car loan GPS tracking.
BHPH

(Buy Here Pay Here)

dealerships
Use car loan GPS tracking to secure high-risk deals
Stolen vehicles and late payments top the list of the main challenges in the used and subprime car loan market. LeaseControl provides tools to easily track, locate, and switch-off vehicles for recovery.

That's how fleet management for leasing reduces deal risks. Help your client develop their automotive financing business and boost their bottom line by minimizing costs on recovery procedures.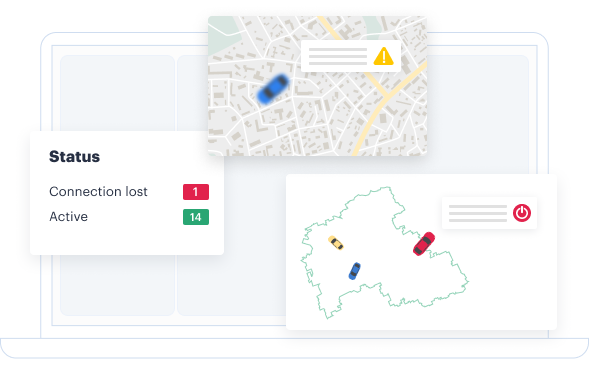 LeaseControl: fleet management and location tracking solution for leased vehicles
Repossession tools
In case of a default on loans, the user can quickly pinpoint a vehicle and turn the engine off no matter where it is located.
Stress-free recovery
LeaseControl, a vehicle lease management software, allows dealers to prevent auto theft once their client quits a preset geofenced area or tampers with a GPS tracking device.
Industry-specific solution
Its features naturally complement vehicle lease management operations; only the essential tools for vehicle location tracking and repossession comprise the solution.
Quick payoff
Effective control tools bring profit to auto dealers from day one by reducing the risks of losing a vehicle or payment delinquencies.
How LeaseControl helps auto dealers, vehicle financing and leasing companies
For quick onboarding and ease-of-use, LeaseControl features effective tools to track and control a financed vehicle: geofences, notifications, and remote engine start/stop command among them.
With 24/7 tracking of leased vehicles, the user always stays aware of their asset's exact location and keeps peace of mind.
Time to react? The user chooses what to consider a suspicious action (exiting a certain area or losing connection) and sets up alarms that trigger off automatically when an incident happens.
Notifications can be customized according to the user's choice and be sent by SMS, email, or as push notifications in the web interface.
To avoid further financial losses, the auto dealers can send a command and turn ignition on/off remotely if a borrower is late on their loan payments.
Learn more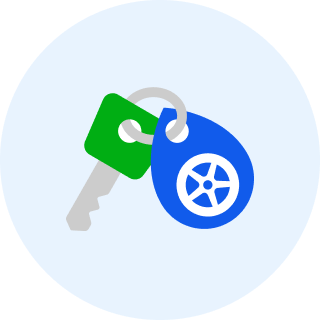 Help dealers streamline their vehicle lease management with GPS tracking.
Start today
Unlock the potential of car loan GPS tracking: features for leasing fleet management solution
Why LeaseControl among other fleet leasing solutions: advantages
For service providers
Car loan GPS tracking software based on technology behind
Wialon
, a trusted platform for IoT projects
Reliable product from a European software provider, backed by 20 years of experience in telematics and IoT
Access to the expertise of the
largest telematics and IoT expert community
in the world
24/7 multilingual support, SLA-guaranteed uptime, access to SDK, and more
For Wialon partners
Opportunities for expanding into a new niche and growing the market share
Standalone product tailored to the industry out-of-the-box for quicker setup and dive-in
Effective vehicle lease management software powered by Wialon enable stronger selling propositions
New business growth tracks via expanding your products and services portfolio
Ability to provide tailored solutions and tackle specific client challenges by integrating LeaseControl with other systems with the help of SDK
FAQ about LeaseControl: fleet lease management software
We collected and answered your latest questions about the product so that you can better understand how to offer the solution to your customers in a more efficient way.

Resources
Contact Wialon and achieve the most ambitious goals with telematics
Become a partner
Join our global association of telematics experts. Help your clients transform their business with connected IoT solutions and deep analytics.
Request LeaseControl in your region
Get a car loan GPS tracking solution from our trusted partners to improve your operations, cut industry-specific expenses, and secure your assets.
Fill out a request form to get started