What are the ways to bring a telematics business up? We know for sure that a proven approach is searching for new functional solutions. Our recent progress made in that regard is a successful integration of Wialon Hosting and Wialon Local with CMSv6. In this article, we will tell you why that is really good news for you, and how you can benefit from this integration to hit the immediate business targets.
CMSv6 is a comprehensive platform that provides network transmission of multimedia information for users to perform real-time remote video monitoring, GPS maps positioning, video storage, vehicle scheduling, etc.
CMSv6 is the most popular platform for MDVR in China, and we got dozens of requests from our Wialon partners to implement it. We didn't have to integrate the individual device protocols, which would be time-consuming. Instead, we integrated the API of CMSv6, the platform that operates with the majority of Chinese MDVRs. See what you have got after the integration.
Wialon and CMSv6
Let us highlight the main features added to the platform in detail on the example of Wialon Hosting:
The main result of the integration is the opportunity to apply various MDVRs without direct integration. Now, dozens of MDVRs are available, and their list is growing.
That is the most expected feature that is available in Wialon now.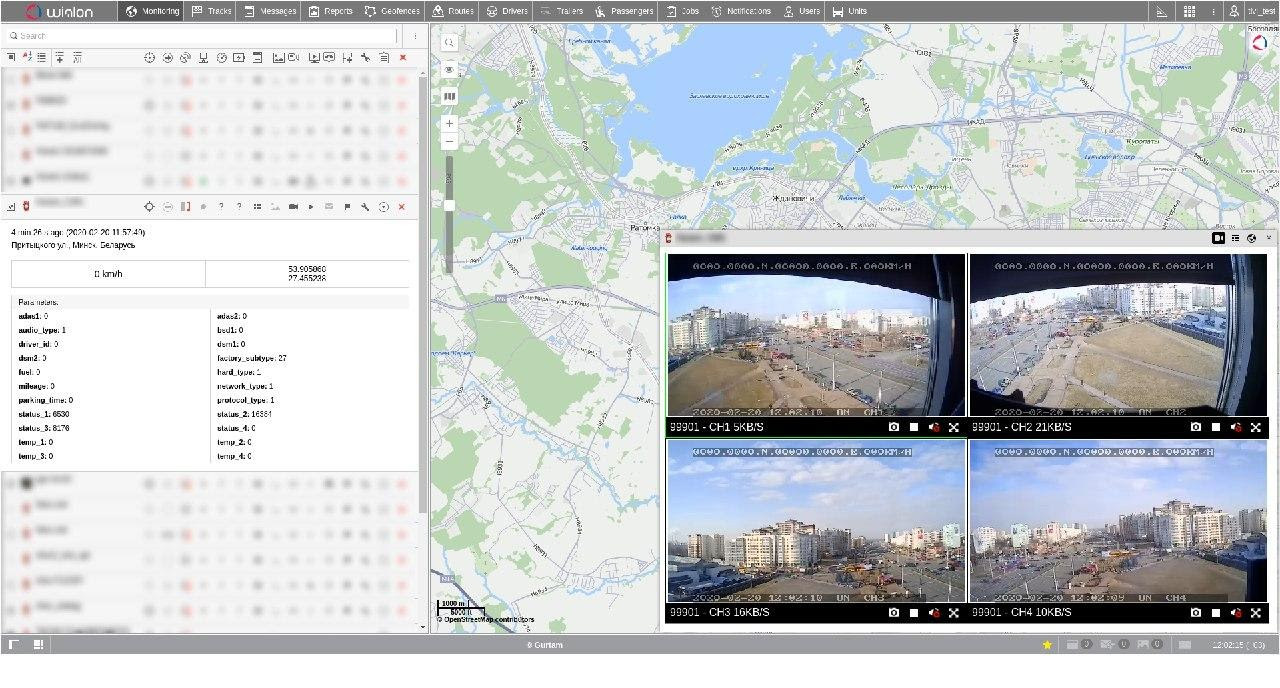 This functionality allows viewing historical records anywhere, using device hard disk or CMSV6 storage server.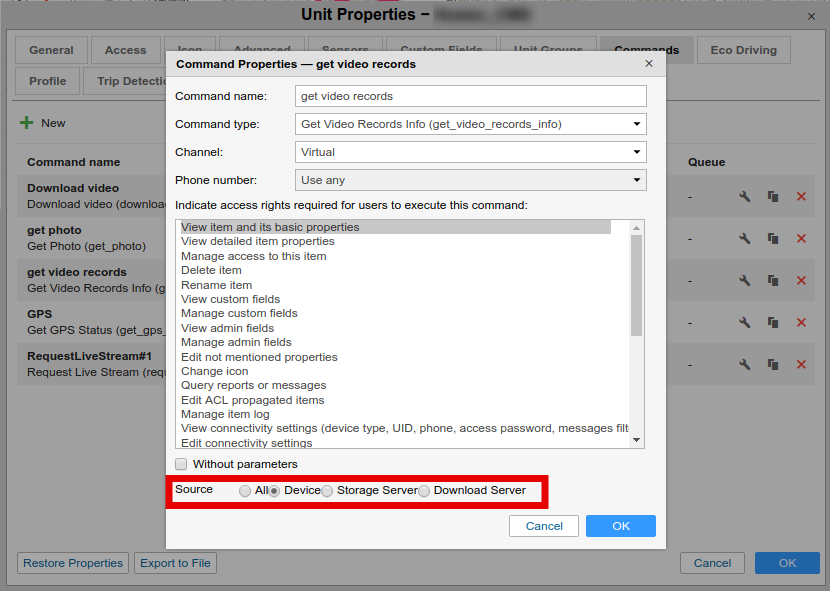 There is one more highly beneficial feature, but please note that if the device is offline, the query to download the video (via command) will be postponed until it's online. When possible, CMSV6 server downloads video. In the meantime, the video will appear on the CMSV6 storage server.
This option is used to query real-time pictures.
Please note that for the Wialon users, it doesn't require any particular effort to benefit from the integration. The only thing needed is to have a dedicated CMSv6 server deployed by the client or provided by the equipment manufacturer.
In order to provide smooth functioning, it is important to fill in the settings in Wialon correctly (address and the CMSv6 server port, timezone, login, and password, etc.) according to the instructions. The query for videos and photos, as well as the query for online video, is conducted through the appropriate commands in Wialon, so these commands should be created correctly.
While speaking about setting and functioning, it's significant to note that Wialon requests data from CMSv6 once per minute. The device activity icon in Wialon is always offline. The instructions on how to successfully enable CMSv6 will be available soon on our website. Now you can ask questions about configuring CMSv6 to our Hardware team.
Conclusions
We found it challenging enough to integrate CMSv6 and Wialon, but we are encouraged by the results. We have made video monitoring in Wialon much more accessible, and there are more than 10 CMSv6 device types in Wialon now. By the way, we are expecting fast growth of connections. We strongly believe that the features added will serve the purposes well for the benefit of our community. And we are always up for anything to contribute to its growth and prosperity.
Should you have any other questions on working with CMSv6, please contact your manager, or send a note to hw@gurtam.com.
UPD: Starting from April 20, 2020, all the described functionality is available in Wialon Local as well. Find all the details in the review of the Wialon Local 2004 features.