Gurtam's partner CarCops will provide the Estonian Government with GPS tracking for all the electric cars sold in the next seven years.
The Estonian government issues €5,000 grants to companies or individuals who buy electric vehicles from AMTEL (Estonian Vehicle Dealers and Services Association) certified dealers. To get the grant, electric car owners need to install GPS trackers and to cover at least 80,000 kilometers in four years, mostly in Estonia.
The main goal of the initiative is to cut down CO2 emissions by reducing fossil fuel consumption. That is why vehicles that qualify for the grant must cover 16,000 kilometers on average every year in Estonia.
CarCops won the tender to provide the government with a GPS tracking solution for electric cars to be sold in the next seven years.
Gurtam's platform Wialon will be a part of the big project.
Wialon is responsible for gathering and saving odometer values from the cars' CAN bus system. According to the project requirements, GPS service providers can't store any other data, including GPS coordinates. So CarCops had to work with the GPS tracking manufacturers to release a special version of firmware to switch off the GPS modules.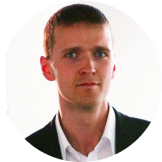 "Some people consider GPS devices as something that invades their privacy. In this project, CarCops can assure it's not the case. The customized firmware will assure that the GPS module itself is switched off, and no location data is sent to Wialon, so electric car owners know that their privacy is not violated", said Riho Pihlakas, CEO of CarCops.
Pihlakas is sure: it is good to see the government supporting new electric car purchases with €5,000 and choosing CarCops as their long-term telematics partner. For the next seven years, all the new electrical cars bought in Estonia will be equipped with CarCops GPS devices to measure mileage. The government's goal was to support electric vehicles purchase, decrease the bureaucracy, and make the quarterly mileage reporting easier for electric car owners.